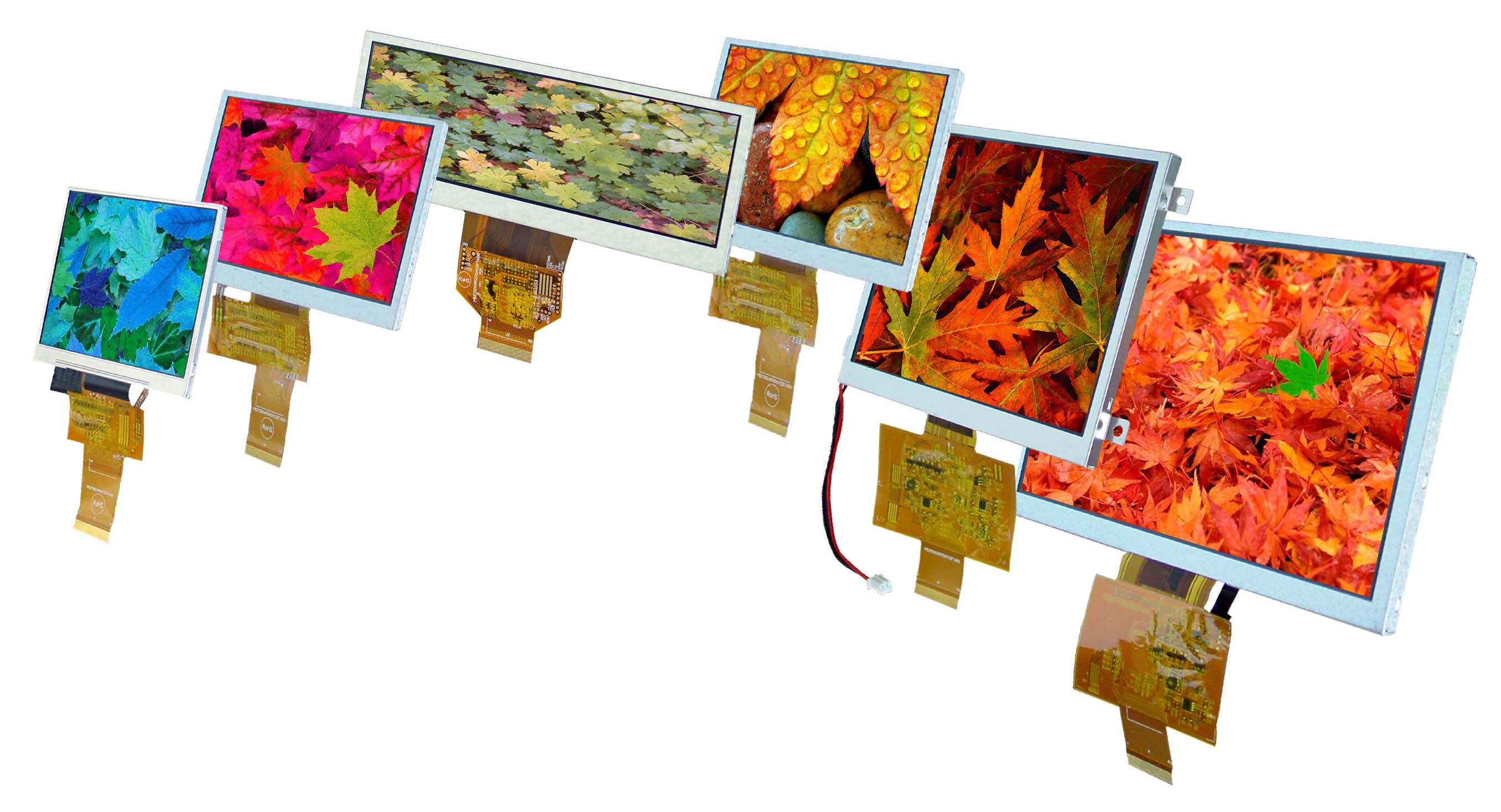 displays with touch function, as TFT panels with and without intelligence for installation
TFT comes from the English and means "thin film transistor": every sub-pixel (red, green and blue) is directly controlled by several transistors so that it can light up statically, i.e. permanently. This provides a very wide viewing angle compared to conventional LCDs which are controlled in a multiplexed manner. miniDisplays are colored displays with a touch panel, ideal as an HMI for installation. Perfect color fidelity over a wide viewing angle thanks to IPS displays.

There are mini touch displays with and without intelligence. Also for installation, in any case "mini". Even the smallest 2 "display has enough space for controls (up to 4.3"). These TFTs are easy to use: it starts with the serial interface SPI, I²C or RS-232 that is common with microcontrollers. Graphics functions and character sets are immediately available: Here you can find more details about our displays of the families EA uniTFTs. You can buy these mini TFT displays directly in our webshop.
Mini TFT modules without intelligence, but just as high quality, long available and with complete support can be found here.