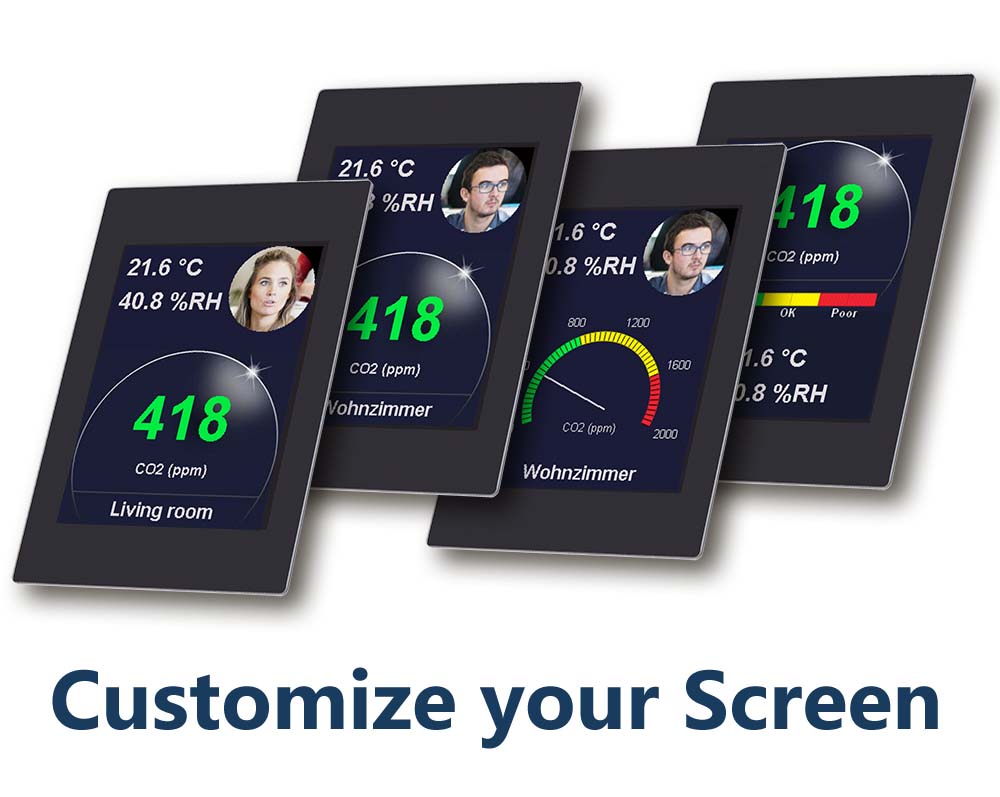 TFT + PCAP
A clear contrast for measured values. Can also be used as a status display. Brilliant colors thanks to IPS technology and optically bonded touch. Refined with an extremely bright illumination with typ. 780cd/m².
Viewing angle over 340°. Despite the compact design, inputs are possible by light touches on the surface. The surface itself is made of scratch-resistant glass and is easy to clean.
Unpack and run!
With the help of the supplied USB cable, the display is connected directly to the PC or a USB power supply. Together with the small application board it is immediately ready to run and measures the current CO2 value as well as the temperature and humidity in the room.
Change pictures and text
The tool "uniTFTDesigner" helps with this. Install and watch the video.
To install, simply peel off the protective film of the double-sided adhesive and stick it in from the front. Done.
Our offer
The displays including touch and application board cost only €69.00 (net) or €82.11 (gross) during the trade show (limited until 15. March 2021.


More details of the display is mentioned on our website and in data sheet.
more