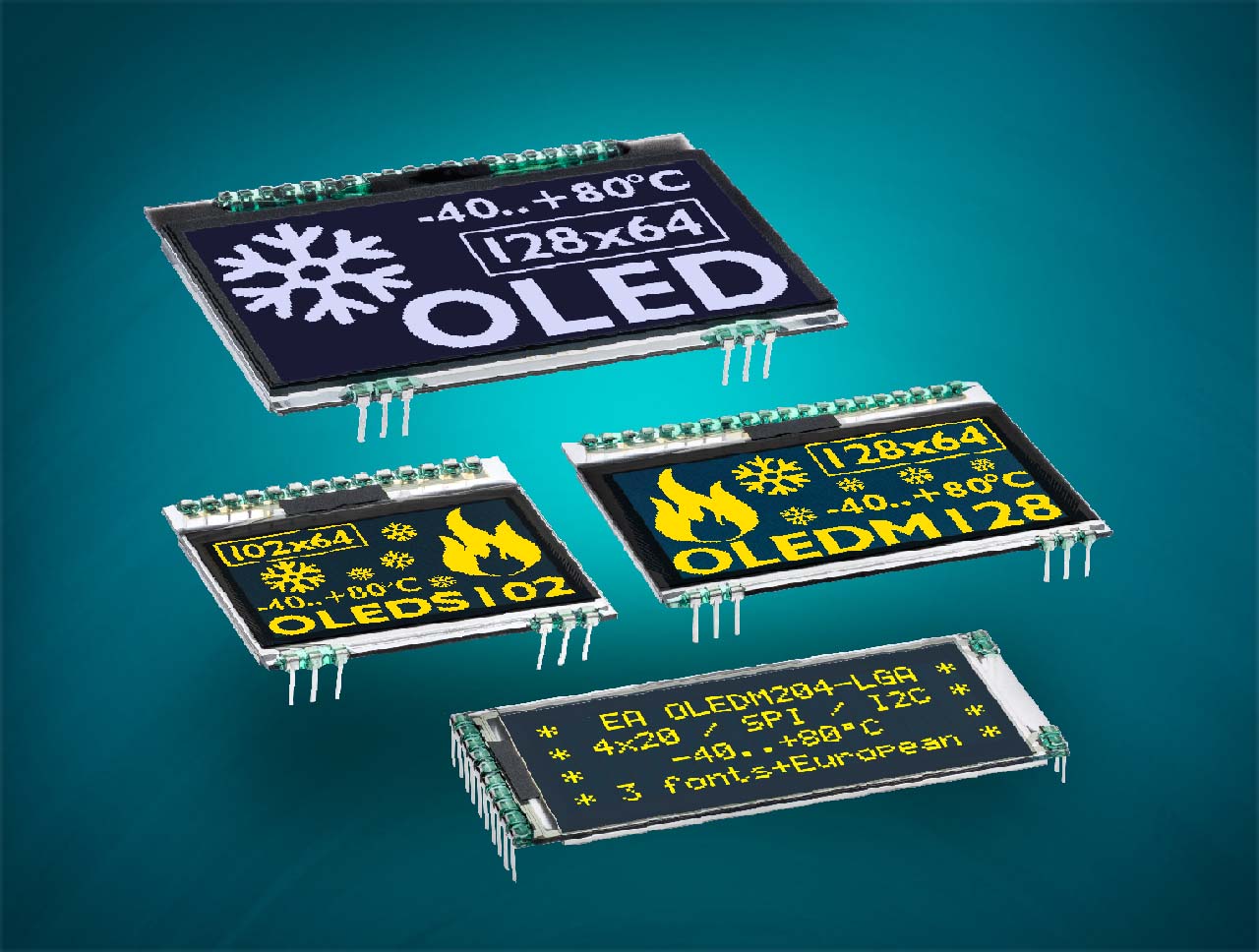 Displays of the Superlative
Now the worldwide first OLED display family with pins is available! Pins with pitch 2.54mm provide a much faster and easier design; just put the display directly on a breadboard and application.
More than this: even in mass production the pins facilitate all mounting needs automatically. There's no need for any mechanical construction: simply solder the display into a pcb or plug with sockets.
But there are more details that convince:
Top. -40..+80°C (-40..+176°F)
from ice cold to brooding heat
extreme wide viewing angle of more than 170°
contrast > 1:1000
display response time typ. 10µs (even at -40°C)
These displays come with an integrated controller and support SPI and I²C bus directly. Power supply is 3.3V (some as singe-supply).