Development, production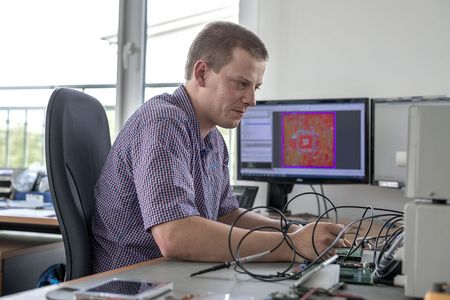 Five highly specialized engineers develop our products in close cooperation with Production to ensure superior quality from the very start.
The work of Development is also, for example, the design of individual inspection and test equipment, PCB layouts and small plastic parts.
Well over 70,000 modules per year are assembled, soldered and tested in our Production by our technicians, who have many years of display experience.
We build various LCD modules as well as interface modules for dot-matrix and graphics displays.
We are also experts in creating special designs with smaller runs.